5 Top Chiropractic Myths You Probably Believe – Debunked
5 Top Chiropractic Myths You Probably Believe – Debunked
Written By Arora Family Chiropractic on November 27, 2019
---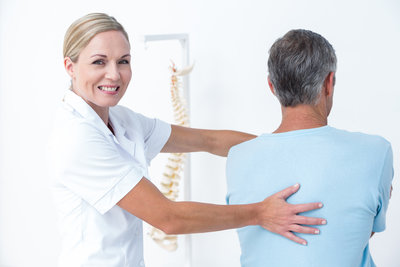 Myths always dominate the conversation when someone mentions chiropractic, don't they?
The truth is, over half of the US population has visited a chiropractic doctor before with 60% saying care was effective for treating their specific conditions.
Millions of people visit chiropractic offices every year simply because it's safe and it works. Let's put some of the biggest myths to rest today.
1. Adjustments Are Painful or Aggressive
Your chiropractor will use the gentlest treatment method possible and you shouldn't experience any pain. Most patients find their adjustments relaxing.
2. Chiropractors Aren't Real Doctors
Chiropractic doctors complete as many classroom hours as medical doctors (over 4,200) and receive more training than physicians in six key fields: anatomy, bacteriology, physiology, orthopedics, diagnosis, physiology, and x-rays/imaging.
3. Chiropractic Is Dangerous for Children
Just like adults, children can benefit from experienced and trained pediatric chiropractic care. Studies show that chiropractic can be effective for treating common conditions like colic, neck pain, hyperactivity, and ear infections.
4. Once You Start, You're Stuck Going Forever
While we'd love to see you every day, we don't want to waste your time. Your chiropractor will set you up for long-term success with at-home exercises and physical therapy.
5. Chiropractic Is Expensive
At Arora Family Chiropractic, we accept most major insurance plans which will cover many necessary treatments. Even out of pocket, chiropractic care is more affordable than surgery or physician visits.
A Compassionate and Comprehensive Chiropractor in Frisco
Dr. Puneet Arora has treated countless patients throughout the AFW area since opening his practice, Arora Family Chiropractic, in 2010. His philosophy is to treat each patient as a whole by utilizing the body's natural ability to heal itself.
Each patient receives a 100% personalized treatment plan that targets the source of their pain and includes modalities such as gentle adjustments, specialized testing, or physical therapy.
Are you ready to experience the drug-free power of chiropractic care? Schedule an appointment at Arora Family Chiropractic in Frisco today by calling 214-618-7746.

Posted In: Chiropractor