Athlete Sports Injury Treatment in Frisco, TX
Athlete Sports Injury Treatment in Frisco, TX
Written By Arora Family Chiropractic on October 22, 2021
---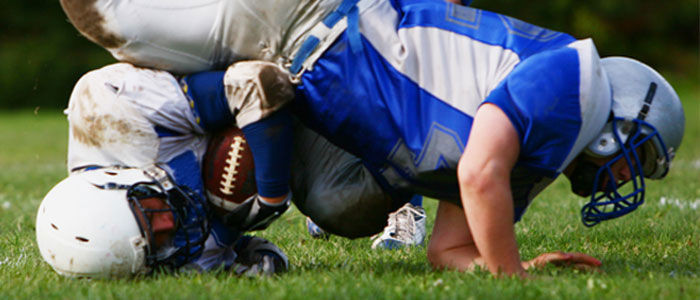 With more than 30 million children enrolled in sports, it's no surprise that athletic sports injuries are among the most common types of injuries for young people. As we age, older individuals are also more susceptible to athletic injuries from straining themselves or muscle degeneration.
Arora Family Chiropractic in Frisco has more than a decade of experience treating athletic injuries. With 5 locations in Texas, Arora Family Chiropractic is dedicated to getting athletes back in the game.
Common Types of Athletic Sports Injuries
While the human body is resilient, it is also very fragile. Athlete sports injuries are among the most common types of injuries, with more than 3.5 million occurrences each year. If you are suffering from one of the following sports injuries, it may worth seeing a chiropractor for treatment:
Muscle strains
Sprains in ligaments and tissues
Trauma or damage to the knee
Bone fractures
Shin splints
Back or neck pain
Why See a Chiropractor for Athlete Sports Injury Treatment?
Many patients with sports injuries think their pain will simply get better on its own. While this is the most ideal scenario, it doesn't always happen. Seeing a chiropractor for long-lasting or chronic pain is the best way to heal your body and get back to doing the activities you love.
Dr. Arora has years of experience treating athlete sports injuries. He uses state-of-the-art adjustment technology to pinpoint the source of your pain and devises a treatment plan that works for you. Seeing a professional chiropractor for your back, neck, or muscle pain from sports is a non-invasive, non-addictive way to eliminate pain. Adjustments and alignments get rid of your pain without the use of medication.
If you have suffered an athletic injury and are not showing signs of improvement, you should see what a chiropractor like Dr. Arora can do for you. Seeing a professional who understands the neck and spine is the first step to fixing your issue before it gets worse.
Professional Athletic Injury Treatment in Frisco, TX
When you are ready to stop living with your athletic injury pain, schedule an appointment at Arora Family Chiropractic by calling (214) 618-7746 or booking online here. With more than 10 years of experience helping athletes in Frisco, we look forward to getting you back in the game!

Posted In: Chiropractor Sports Chiropractic Neck Pain Treatment Low Back Pain Treatment Back Pain Treatment Shin Splints