Auto Injury Treatment with Chiropractic Care
Auto Injury Treatment with Chiropractic Care
Written By Arora Family Chiropractic on February 16, 2022
---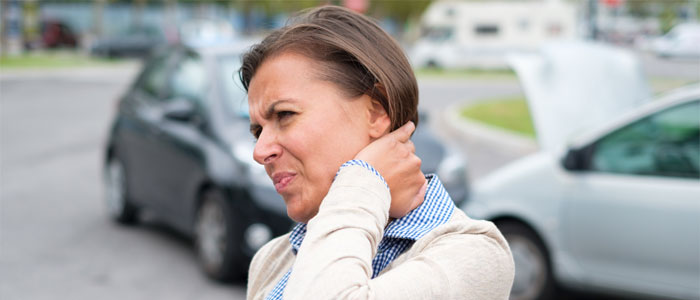 Auto accidents are one of the most common reasons why patients visit a chiropractor. While auto injuries can range from mild to severe, the truth is that they can cause lifelong complications if not treated in the early stages. Chiropractic offices like Arora Family Chiropractic have decades of experience treating auto injury pain. Read on below to see why treatment is necessary and how we deliver the best auto injury treatment in Frisco, TX.
Common Auto Injuries
Low back pain
Knee fractures and joint issues
Spinal cord injuries
Severe neck pain
Spinal misalignment
Whiplash
Herniated discs in the spine
Headaches and migraines
There is virtually no limit to how severe an auto injury can be. Seeing a chiropractor is the first step to diagnosing your injury and getting you on a treatment plan.
Does Chiropractic Care Work for Auto Injury Treatment?
Chiropractors have treated auto injuries for over a century. If you have never tried chiropractic care before, we encourage you to schedule an appointment at our office in Frisco. There are several benefits to seeing a chiropractor for auto injury treatment:
Treat your injuries without the use of painkillers or medications, leading to a lower chance of addiction
Chiropractors are experts in the spine, making them able to diagnose and treat issues effectively
Spinal manipulations and adjustments target your injuries at the source, not just the symptoms
Adjustments can improve your range of motion and get you back to doing what you love
Many patients report that after just a few visits, their injuries improve greatly. Whether the pain goes away entirely or simply gets to a more manageable level, the goal of chiropractic care is to give you back control of your life. Our professional auto injury treatment does just that.
Get Back to Your Life Today: Schedule an Appointment
The complications of auto injuries can sneak up on you quickly. First you stop yourself from moving in certain ways to avoid pain, and the next thing you know, you have lost a significant amount of your range of motion. When it comes to treating auto injuries, nobody in Frisco does it better than Arora Family Chiropractic.
Schedule an appointment today and get on track to living pain-free.

Posted In: Chiropractor Whiplash Auto Injuries Neck Pain Treatment Low Back Pain Treatment