Can Chiropractic Treat Back Pain?
Can Chiropractic Treat Back Pain?
Written By Arora Family Chiropractic on July 29, 2021
---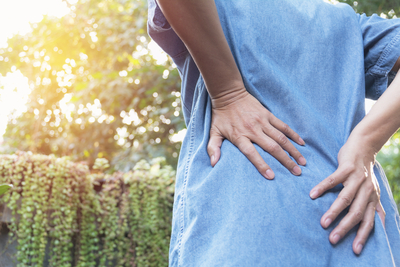 Back pain is one of the most common conditions faced by adults, but many people dealing with chronic pain avoid seeking treatment. Often, these people want relief but don't want to take countless medications or consider invasive therapies like surgery. Fortunately, chiropractic care offers an alternative. Your chiropractor can provide non-invasive treatments that can improve your back pain while also boosting your overall wellbeing. If you are living with back pain, here are some of the reasons you might want to make an appointment with your chiropractor in Frisco.
Holistic Care
When you see a chiropractor for back pain, he or she won't simply try to treat the symptoms. Instead, your chiropractor will approach your treatment from a holistic approach, considering how your overall health could be contributing to your back pain and how treatments that are designed to address your overall wellness can help. With this kind of approach, your chiropractor can not only resolve your back pain temporarily but also address the underlying issues contributing to it, so you can get long-lasting relief.
Non-Invasive Treatments
Chiropractors use a variety of diagnostic tools and treatment modalities to address back pain, including spinal adjustments. Spinal adjustments are the front line of chiropractic care and are used to ease back pain and a wide range of other conditions. Adjustments alleviate structural, neurological, and biomechanical issues in the spine, so that patients get almost immediate relief. The treatments provided by your chiropractor are completely non-invasive, and they involve medications, so you don't have to worry about lengthy recoveries or serious side effects while getting relief from your back pain.
Adjunctive Therapies
Chiropractors frequently combine adjunctive therapies with primary chiropractic treatments to help patients get the best outcomes. Some of these therapies include soft-tissue massage, exercise plans, therapeutic stretching, physical modalities, and lifestyle and nutritional counseling. These adjunctive therapies are an example of the holistic approach to care that you can expect from a chiropractor. They can be critical parts of getting relief from back pain.
Don't Suffer Another Day with Back Pain
Back pain doesn't have to rule your life. Arora Family Chiropractic is here to help you get relief and get back to doing the things you love. You can make an appointment for chiropractic care in Frisco by calling (214) 618-7746 or by clicking on our website.

Posted In: Chiropractor Low Back Pain Treatment Back Pain Treatment