Do You Need to Retain a Frisco Lawyer Immediately after an Auto Accident?
Do You Need to Retain a Frisco Lawyer Immediately after an Auto Accident?
Written By Arora Family Chiropractic on June 11, 2019
---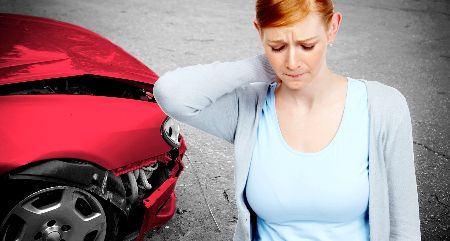 You've just been in an automobile accident. What's your next step?
Many people will tell you that your first call should be to an accident attorney. Is this really the best course of action?
There's a time and place for everything, and after an accident, you may very well need an attorney. However, your very first call should be to a healthcare professional, like a Frisco chiropractor.
Why Your First Call Should Be to a Healthcare Professional
Though you might not feel pain right away, that doesn't mean you haven't sustained damage. Delayed symptoms are quite common for a couple of reasons.
Chemicals in the brain are released when you experience extreme stress. These temporarily mask pain, but once the "emergency" period has passed, the chemicals wear off and you'll start to feel pain.
The other reason is due to the nature of soft tissue injuries. It's not always that easy to tell when you have this type of injury. Damage to the muscles and ligaments will lead to inflammation and pain, but that might not happen until days later.
In the meantime, the damage sustained is just getting worse. What started out as a fairly simple problem can balloon into a chronic, long-term, painful condition.
Receiving treatment from a Frisco chiropractor right away will help you prevent this outcome. Once you're evaluated by a chiropractor, then your next call can be to an attorney if necessary.
Arora Family Chiropractic Can Refer You to a Reputable Attorney
One of the issues you may have if you've never worked with an attorney before is knowing who to turn to for help.
The team at Arora Family Chiropractic can assist you with your chiropractic and legal needs. They'll determine whether you need an attorney in the first place. If you do, they can refer you to an attorney that you can trust and that will work hard to help your case.
Are you experiencing pain after a recent auto accident? Call us at (214) 618-7746 for an evaluation. We'll create a treatment plan that will reduce your pain and prevent further injury.

Posted In: Chiropractor Auto Injuries