Getting a Natural Headache Treatment with Chiropractic
Getting a Natural Headache Treatment with Chiropractic
Written By Arora Family Chiropractic on March 17, 2020
---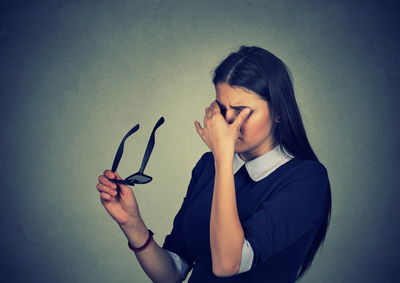 Headaches are common, especially as a symptom of illness. Ninety percent of Americans suffer from headaches, but what if you experience chronic headaches or painful, debilitating migraines? With over 300 causes of headaches, it can feel challenging to find a natural headache treatment.
Fortunately, evidence suggests that chiropractic care can provide relief to several types of headaches, including migraines and headaches caused by whiplash, a condition that most commonly result from a car accident or traumatic injury.
Understanding Headache Triggers
Headaches can have several triggers. These triggers may be environmental, such as noise or stress, certain foods, specific behaviors, and symptoms of another condition. However, 95 percent of headaches are a type of primary headache, such as a migraine or tension headache.
The majority of primary headaches are associated with muscle tension, particularly in the neck. This tension may be caused by injury, poor posture, or spending several hours in the same position. Muscle tension and joint irritation in your neck and upper back can cause the symptoms of a headache.
Why a Natural Headache Treatment is the Best Approach
The misuse of medication has become a severe problem in the United States. In 2017 alone, it was estimated that 18 million Americans had misused a prescription at least once in the past year. The problem with pain medication is that you're often treating the symptom, but not the cause of the condition.
These medications can become easily misused and often include potential side effects that may outweigh the benefits. A natural headache treatment approach eliminates or reduces the need for prescription or over the counter medications.
What Type of Natural Headache Treatment Can a Chiropractor Provide?
Chiropractic care is used as a natural headache treatment to relieve pain and reduce the amount or severity of headaches that a patient experiences.
Your personalized treatment plan may include:
Chiropractic adjustments to alleviate strains and improve spinal function
Assistance in identifying changes to your posture and providing exercises to help prevent future headaches
Car accident treatment if you were recently involved in an accident
Finding a Natural Headache Treatment in Frisco
Dr. Puneet Arora has been providing natural headache treatment to the Frisco and DFW community for over a decade. He was driven towards a career in chiropractic after seeing how thousands of individuals suffer from chronic back pain. Rather than treat the symptoms of your ailment, Dr. Arora strives to restore your body's nervous system to an optimal condition so that it may naturally heal itself.
Are you searching for natural headache treatment in Frisco? Contact us today at (214) 618-7746 or schedule an appointment online.

Posted In: Chiropractor Headache Treatment