Low Back Pain Treatment With Chiropractic Care
Low Back Pain Treatment With Chiropractic Care
Written By Arora Family Chiropractic on December 22, 2021
---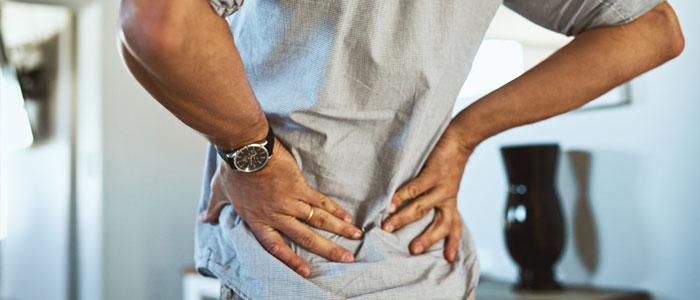 Lower back pain is one of the most common complaints among patients. Millions of Americans suffer from pain in the lower back, and many choose not to do anything about it. Arora Family Chiropractic in Frisco has more than 10 years of experience treating patients with lower back pain.
Whether you are experiencing pain in the back, neck, shoulder or knees, Dr. Arora implements state-of-the-art adjustment techniques to target your issues at the source.
What Is Low Back Pain?
Lower back pain, as the name suggests, originates in the lower part of the spine. There are many causes of lower back pain, but the most common include muscle strains and ligament sprains. Those who lift weights improperly or have poor posture/exercise may be more prone to lower back pain.
Sometimes, low back pain can go away on its own in a few weeks. In some patients, however, the condition may be chronic. Through professional chiropractic adjustments and lifestyle changes, Arora Family Chiropractic helps eliminate your pain and get you back to enjoying your life.
Low Back Pain Treatment at Arora Family Chiropractic
Dr. Arora implements a variety of adjustments and techniques meant to target your back pain and eliminate it. Our diagnostic tools help bring to light the cause of your pain, which will help Dr. Arora in developing a treatment plan that works for you. We can help diagnose back issues, and work with you to adjust your lifestyle so that you can live without pain and stress. Arora Family Chiropractic in Frisco is 100% dedicated to our patients, which is why we have built a reputation as one of the best practices in the area.
Frisco's Choice for Low Back Pain Treatment
Thousands of patients have trusted Arora Family Chiropractic for their lower back pain treatment. We specialize in modern techniques and treatment plans catered to each patient.
If you suffer from lower back pain like millions of other Americans, do something about it. Schedule an appointment at (214) 618-7746 or book an appointment online. Arora Family Chiropractic has 5 locations in Texas and is ready to eliminate your lower back pain for good!

Posted In: Chiropractor Low Back Pain Treatment