Natural Disc Pain Treatment in Frisco
Natural Disc Pain Treatment in Frisco
Written By Arora Family Chiropractic on March 16, 2022
---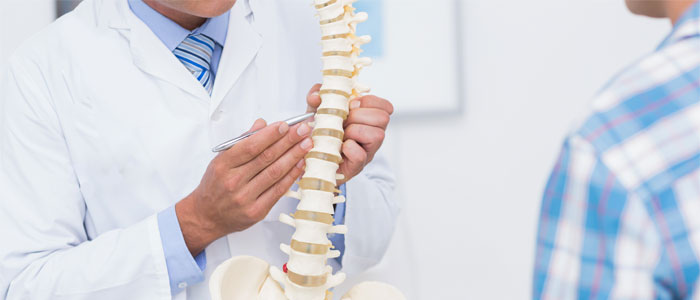 Herniated or pinched discs can cause severe pain and make it difficult to do the things you love. Our lifestyles promote poor posture that can lead to disc issues. In other cases, manual work that involves a lot of bending can contribute to a slipped disc. The good news, though, is that you don't have to resort to surgery to treat your disc pain. Chiropractors like Arora Family Chiropractic in Frisco, TX, are experienced at treating disc pain naturally and non-invasively.
How Natural Disc Pain Treatment Works
Disc pain treatment involves a series of manipulations, adjustments and physical therapy to realign your spine. The goal is to get a herniated or pinched disc back to where it belongs. A chiropractor works to readjust the bones and joints in your spine to push the disc back into place, which can greatly reduce your pain or even eliminate the need for surgery.
We understand how debilitating disc pain can be. It can prevent you from doing simple functions like bending over or getting out of bed. Chiropractors like us take a natural approach to treatment, using sophisticated adjustments and physical therapies to treat ailments instead of painkillers. This allows us to target your pain at the source, not just the symptoms.
Quality Disc Pain Treatment for Frisco Patients
The team at Arora Family Chiropractic has treated disc pain for more than 10 years. During that time, we have helped hundreds of patients reduce or completely eliminate their pain, and are ready to do the same for you.
Your first visit to our chiropractic office in Frisco will start with an examination of your condition. We will judge how severe your herniated or pinched disc is, and develop a treatment plan that works for you. Using a series of targeted adjustments, we will work to improve your range of motion and get your disc back into place.
Get Rid of Disc Pain Today: Contact Arora Family Chiropractic
With five locations in Texas, the conditions that we treat at Arora Family Chiropractic commonly include headaches, neck pain, mid back pain, lower back pain, shoulder pain, and knee pain. We also provide treatment for patients suffering from chronic pain due to carpal tunnel syndrome, sciatica, and fibromyalgia. When it comes to disc pain, trust a chiropractor with years of experience and proven results. We work to get you on track to a healthier you, one adjustment at a time.
Contact our office directly at (214) 618-7746 to schedule an appointment, or contact us online to see why we are Frisco's choice for disc pain treatment.

Posted In: Chiropractor Low Back Pain Treatment Disc Pain Treatment Back Pain Treatment