Natural Migraine Treatment in Frisco, TX
Natural Migraine Treatment in Frisco, TX
Written By Arora Family Chiropractic on November 22, 2021
---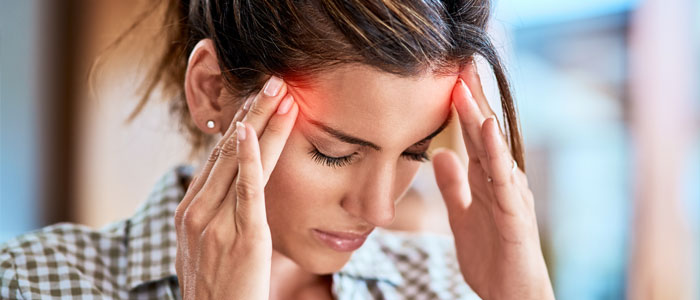 Millions of Americans suffer from migraines. These debilitating headaches can ruin your entire day, and at Arora Family Chiropractic, we have seen the stress migraines put on our patients. While a lot of people are quick to grab the ibuprofen and live with frequent head pain, there are natural migraine treatments that help prevent future headaches.
What Is Natural Migraine Treatment?
Natural migraine treatment is alleviating head pain without the use of medications. At Arora Family Chiropractic, we aim to put an end to our patients' migraines by implementing a variety of proven, non-invasive techniques. Since we are able to do this without painkillers, we refer to this method as natural migraine treatment.
Migraines are often caused by misalignments in the back and spine, which is usually the result of sitting or slouching for long periods of time. They can also be brought on by stress, which in turn increases stress by causing frequent bouts of head pain. In other cases, a recent injury or trauma such as a car accident may lead to migraines. Natural migraine treatment aims to use modern chiropractic adjustments to target your headaches and improve spinal function.
Why See a Chiropractor for Natural Migraine Treatment?
Many patients believe that they shouldn't seek professional help because their migraines always go away at some point. But if you find yourself having increasingly frequent migraines or worsening pain, it may be time to do something about it. There are a number of benefits to seeing an experienced chiropractor in the Frisco area if you experience frequent head pain:
Chiropractors are experts in the neck and spine and can target your migraines at the source.
Natural migraine treatment eliminates your pain without becoming dependent on painkillers.
Living with migraines increases stress and makes it harder to live your life to the fullest.
Natural migraine treatment has helped thousands of Arora Family Chiropractic patients improve their lifestyles.
Arora Family Chiropractic for Natural Migraine Treatment
If you have frequent migraines, choose Arora Family Chiropractic for the most professional, natural migraine treatment in Frisco. We have 5 locations in Texas and have helped thousands of patients get back to their lives. Our practice is dedicated to helping each patient holistically, and uses updated adjustment technology to eliminate your head, back, and neck pain.
Schedule an appointment by calling (214) 618-7746 or book an appointment online. Become a part of the Arora Family Chiropractic family and see why we are Frisco's choice for natural migraine treatment!

Posted In: Chiropractor Headache Treatment Sitting Posture Migraine Treatment