Sciatica Treatment with Chiropractic
Sciatica Treatment with Chiropractic
Written By Arora Family Chiropractic on April 17, 2020
---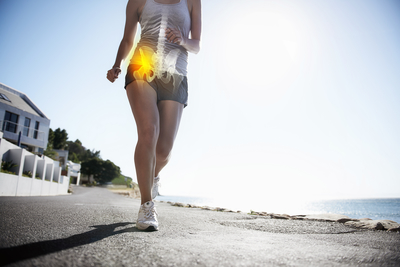 Sciatica is regularly treated with chiropractic care to alleviate symptoms and address the cause of the condition.
Sciatica is a common but sometimes debilitating form of pain affecting the sciatic nerve. The sciatic nerve is a large nerve in your back that extends down the back of each of your legs. This nerve can be compressed or irritated for several reasons, and symptom severity ranges among patients. For some, sciatica symptoms can grow worse over time.
While sciatica is not usually a medical emergency, you should seek immediate attention if you ever experience a loss of bladder or bowel control or if you experience weakness in your lower extremities.
The Symptoms of Sciatica
Sciatica symptoms typically only affect one side of your body. The side that you experience these symptoms can indicate where the sciatic nerve is affected.
Sciatica symptoms include:
Lower back pain
Hip pain
Buttocks or leg pain that is worse when sitting or walking
Tingling or burning sensations down your affected leg
Numbness, weakness, or difficulty moving your affected leg or foot
Shooting pain down one leg that may extend into your foot or toes
Chiropractic Sciatica Treatment Options
Chiropractic sciatica treatment is a natural alternative to invasive surgical procedures or the use of pain medication, which only serves to mask symptoms. Your chiropractic treatment options will depend on the cause of your sciatica. Treatment may combine physical therapy, targeted exercises, and chiropractic adjustments. Fortunately, about 90 percent of patients experiencing sciatica can recover with the correct combination of chiropractic treatments.
Finding Sciatica Treatment in Frisco
Sciatica treatment can relieve the symptoms you may be experiencing by addressing the condition that is causing your sciatica.
Dr. Puneet Arora has served the Frisco community for a decade. His patient-focused approach to treatments helps alleviate pain and other symptoms by restoring the body's nervous system function. Doing so helps the body heal naturally rather than merely covering up the symptoms of an ailment.
Are you seeking chiropractic sciatica treatment in Frisco? Contact our office today at (214) 618-7746 or schedule an appointment online to find the treatment that's right for you.

Posted In: Chiropractor Sciatica Treatment