Chiropractic and Physical Therapy for Carpal Tunnel
Chiropractic and Physical Therapy for Carpal Tunnel
Written By Arora Family Chiropractic on October 2, 2020
---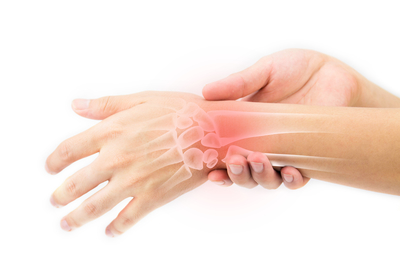 Carpal tunnel syndrome is a fairly common musculoskeletal condition that affects approximately four to 10 million Americans every year. While most cases of carpal tunnel are easily treated at home, some cases can get so debilitating that, without adequate treatment from either a chiropractor or other medical professionals, they start to negatively affect an individual's quality of life.
What is Carpal Tunnel?
Carpal tunnel is often characterized by weakness and sometimes pain in the fingers, hand, or wrist. This problem is often caused by repetitive hand motions, such as typing on a computer for long periods. However, other underlying health conditions can lead to carpal tunnel syndrome, including:
Nerve-damaging conditions, such as diabetes and other chronic illnesses
Menopause
Thyroid disorders
Inflammatory conditions, such as rheumatoid arthritis
While pain and weakness in the wrist and surrounding areas are the most common signs of carpal tunnel, you may also experience either numbness or tingling in your fingers and/or hand. These symptoms are caused by the compression of the median nerve, which is the main nerve found in the front of your forearms.
Treating Carpal Tunnel with Chiropractic and Physical Therapy
While many individuals choose to treat their carpal tunnel with over-the-counter pain medications, there are alternative methods that address the problem at its source, not merely mask the symptoms. Both chiropractic and physical therapy provide many benefits to those suffering from carpal tunnel syndrome.
Both physical therapy and chiropractic care focus on the body's ability to heal itself naturally. And when it comes to carpal tunnel, the goal is to remove the pressure off the median nerve through chiropractic manipulation of the wrist and elbow. In contrast, physical therapy helps to strengthen the muscles and ligaments around the nerve, helping to keep it protected in the long-term.
Carpal Tunnel Treatment in Frisco, TX
Though most cases of carpal tunnel are easily managed, some can become quite debilitating. Here at Arora Family Chiropractic, we understand that each case of carpal tunnel is as unique as the individual, so we take the time to get to know you and your case on a very personal level. This helps to ensure that we deliver the most effective treatment plan possible.
If you require carpal tunnel treatment, then contact us today or call our Frisco, TX, office at (214) 618-7746.

Posted In: Chiropractor Carpal Tunnel Treatment