Painful Muscle Spasms? You Could Be Suffering from a Pinched Nerve
Painful Muscle Spasms? You Could Be Suffering from a Pinched Nerve
Written By Arora Family Chiropractic on January 27, 2020
---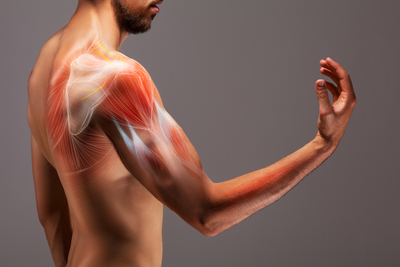 Painful muscle spasms can be so debilitating that you end up flat on your back, unable to move.
Because these spasms can impact your life to such a startling degree, it's important to find the cause of the spasms. Zeroing in on the root cause will give you the information you need to find the best form of treatment.
In a lot of cases, spasms are caused by pinched nerves. What causes pinched nerves? Can your Frisco chiropractor provide a solution to your pain?
What Causes Pinched Nerves? Do They Really Cause Muscle Spasms?
Pinched nerves occur when something impinges on any one of the numerous nerves of the spine. Impingement can be caused by:
Disc degeneration
Bone spurs
Arthritis
Repetitive motion
Injury/trauma
Herniated/ruptured discs
When anything touches a nerve, the immediate response is pain. As the nerve sends out signals, the muscles respond by tightening or spasming. The pain from the spasm can be brief and sharp, or it can be throbbing and so intense that you can't move.
In addition to muscle spasms, a pinched nerve can contribute to a host of other symptoms as well, including the following.
Tingling
Numbness
Pins and needles sensation
Muscle weakness
How Your Frisco Chiropractor Can Reduce Painful Spasms
As debilitating as spasms are, thankfully, there's something you can do about them. You can make an appointment at Arora Family Chiropractic in Frisco. Dr. Puneet Arora decided to become a chiropractor because he saw so many people needlessly suffering from back pain. He doesn't want this for you.
When you see Dr. Arora, he'll create a treatment plan that not only addresses your spasms, but also the root cause of the pain, including pinched nerves. He and his team are committed to providing you with the very best options, including spinal adjustments and physical therapy.
Ready to do something about painful spasms? Call us at 214-618-7746 to schedule an evaluation.

Posted In: Chiropractor Muscle Spasm