Should Athletes Try Chiropractic Sports Injury Treatment?
Should Athletes Try Chiropractic Sports Injury Treatment?
Written By Arora Family Chiropractic on December 2, 2020
---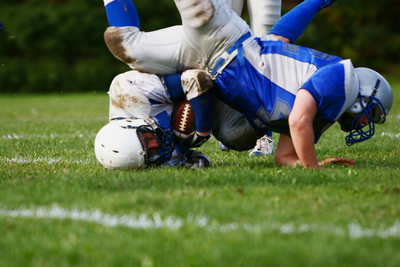 You love sports. If you could, you'd play all the time.
Your Frisco chiropractor has the same goal! They want to keep you in the game as long as possible, which means making sure you're injury-free.
What should you do, though, if you do sustain an injury? Your first call should be to your chiropractor for sports injury treatment.
Sports Injury Treatment – How to Get Back in the Game
When you sustain an injury, your focus is on recovery. The faster, the better.
Dr. Arora provides multiple therapies that can help your body heal quickly and do so in a way that's healthy for your entire body. Instead of simply giving you pain relievers, Dr. Arora's treatment plan takes a holistic approach, so your overall health isn't harmed.
Chiropractic Treatment
It isn't uncommon to experience spinal misalignment after an injury. Getting back into alignment will help your body in a couple of ways.
It takes tension off of your muscles, joints, tendons, and ligaments
It promotes the healthy flow of blood, lymph, and cerebrospinal fluids
In addition to spinal adjustments, your Frisco chiropractor can also recommend:
Therapeutic sports massage
Intersegmental traction tables
Electrical stimulation
A combination of treatments will help with healing progression and reduce tension, inflammation, and scar tissue build-up.
Physical Therapy
Physical therapy is vital to recovery by promoting strength and flexibility.
Your therapist will help you through in-office exercises, including work on a zero-gravity treadmill. Additionally, they'll provide you with therapeutic exercises and stretches to do at home to encourage continual progress.
Reduce Your Risk of Injury with Regular Chiropractic Treatment
Like you, Dr. Puneet Arora lives an active lifestyle, and he doesn't want something like an injury getting in the way of it.
The great thing about chiropractic treatment is that it isn't useful only if you've sustained an injury. You can utilize this treatment to help prevent injury.
Keeping your spine in proper alignment keeps your body balanced and flexible, both of which are necessary for improved performance and reducing injury risk.
If you'd like to know more about how to avoid injuries and become a healthier athlete, talk to Dr. Arora about creating a preventative sports treatment plan.
Are you an athlete ready to add a chiropractor to your medical team? Contact us today at 214-618-7746 to schedule a consultation with Dr. Arora to learn more.

Posted In: Chiropractor Sports Chiropractic