Workplace Ergonomics - How to Improve Posture and Maintain Health
Workplace Ergonomics - How to Improve Posture and Maintain Health
Written By Arora Family Chiropractic on November 2, 2020
---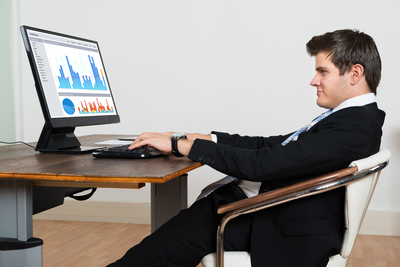 After working all day at your desk, do you experience neck pain, sore shoulders, or headaches?
You're not alone. Most people deal with some post-work pain, whether they work at a desk all day or not. Repetitive tasks, fatigue, and poor posture can all increase your risk of pain and injury.
Thankfully, your Frisco chiropractor can not only provide you with relief from pain but reduce your risk of injury with recommendations for better workplace ergonomics.
Tips for Improving Workplace Ergonomics in Frisco
Musculoskeletal disorders affect your:
Muscles
Ligaments
Tendons
Nerves
Blood vessels
According to OSHA, repetitive tasks, poor posture, and lifting heavy items puts you at a higher risk of developing these types of disorders.
Conversely, improving posture and workplace ergonomics can:
Give you more energy
Promote better health
Reduce pain
Tips for Improving Posture and Ergonomics
Here are some steps you can take to improve your posture and reduce your risk of workplace injury.
Maintain a neutral posture as often as possible (better alignment of the joints leads to less muscle strain and joint pain)
Schedule regular breaks into your day for stretching and movement
Reduce excessive force by using counter-balance systems, desk lifts, or mechanical assists
Minimize excessive vibrating, which can lead to pain throughout the body and conditions like carpel-tunnel syndrome
Make sure you have adequate lighting, control screen glare, and avoid placing a monitor in front of a window or bright background as it can lead to eyestrain
Take Steps Now to Avoid Pain Later
Dr. Puneet Arora knows what it's like to experience debilitating back pain – and he doesn't wish that on you. He wants you to take steps now that will not only reduce the pain you experience today but reduce your risk of pain down the road.
To that end, Dr. Arora doesn't just treat the root cause of your pain. He also provides you with recommendations and resources that can help you prevent future pain. Lifestyle recommendations can include strengthening and flexibility exercises, as well as tips to improve your posture.
If you want to be as pain-free as possible, talk to Dr. Arora about your treatment options, as well as lifestyle recommendations.
Interested in taking steps to improve your health and live a pain-free life? Contact us today at 214-618-7746 to schedule a consultation.

Posted In: Chiropractor Workplace Ergonomics